7 Reasons Why You'll Love River Cruising

For the avid ocean cruiser, the idea of stepping onto a river cruise may seem underwhelming. And while it's true you won't find skating rinks, climbing walls or shopping malls on-board a river cruise, there are plenty of reasons river cruising may become your new favourite way to see the world. In addition to introducing you to a more intimate cruising experience, river cruises take you to exciting, historic ports-of-call, most of which are inaccessible to mega ships. Elevated service, luxurious dining experiences and culturally rich excursions are just a few of the hallmarks of a river cruise. So if you're thinking of trading in your sea legs for a more land-intensive experience, here are 7 things you should know about river cruises vs ocean cruises:

Prepare for Port Intensive Itineraries
River ships are no doubt elegant and luxurious, however, they're not the star of the show, it's all about the ports-of-call. If you are someone who prefers seemingly endless days of quiet relaxation and sea-intensive itineraries, river cruising is not for you. Most of the actual cruising is done at night, and almost every day is a new port (or two), jam-packed with visits to historical sites, walking tours and cultural experiences. On some itineraries you may spend a full day on the river, but for the most part, because ports are such short distances from one another, and the days begin so early (8-9am tour departures), you'll have to pack your favourite walking shoes or you'll miss out. The downside of this aspect of river cruising is that it can be quite difficult for passengers for mobility issues to fully enjoy the full breadth of what river cruising has to offer.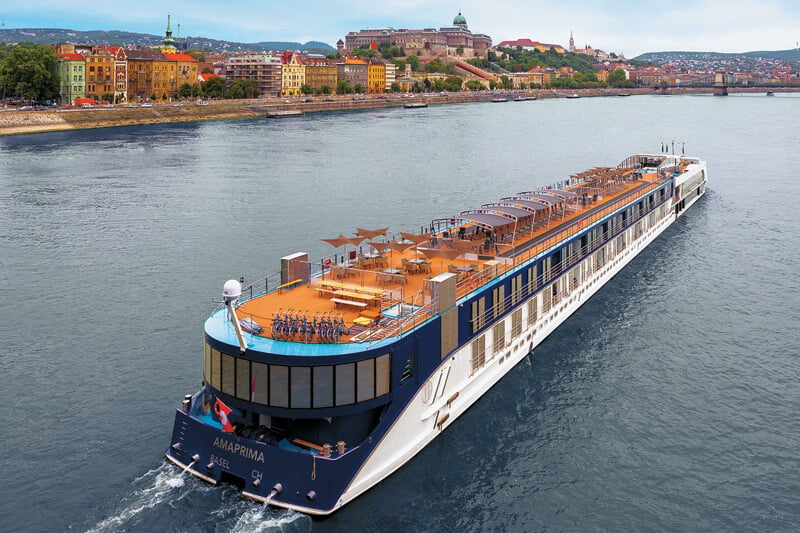 Culturally Focussed Excursions
As the in-house anthropologist, it's no surprise that my favourite element of river cruising is the abundance of cultural immersion. I like to taste, touch and experience what it's like to be a local. Remember, because river cruising is so heavily focused on ports, you have to be prepared to experience a wide array of culturally focused options such as walking tours, bicycle rides, culinary tours, concerts, golfing and even themed outings, all on land. Some ocean cruisers may find the lack of on-board activities limiting, but if you're willing to experience port life to the fullest, you won't be bored.

River Cruises are All-Inclusive
One of my least favourite parts of ocean cruising is feeling like I have to swipe my card every few seconds whether it's for an overpriced cocktail, a few minutes of internet access or a specialty coffee I saw on the way to the pool deck. River cruises may appear more expensive at first but when you factor in all the included excursions, the one night stay before your cruise begins (on some cruise lines), top shelf wine and beer, dinner in the specialty restaurants, wifi, tips, and transfers, you're getting far more bang for your buck. Additionally, cruise lines like Uniworld include tips within the fare (including those for service on-board, local guides and bus drivers). No more pricey bill at the end of your vacation!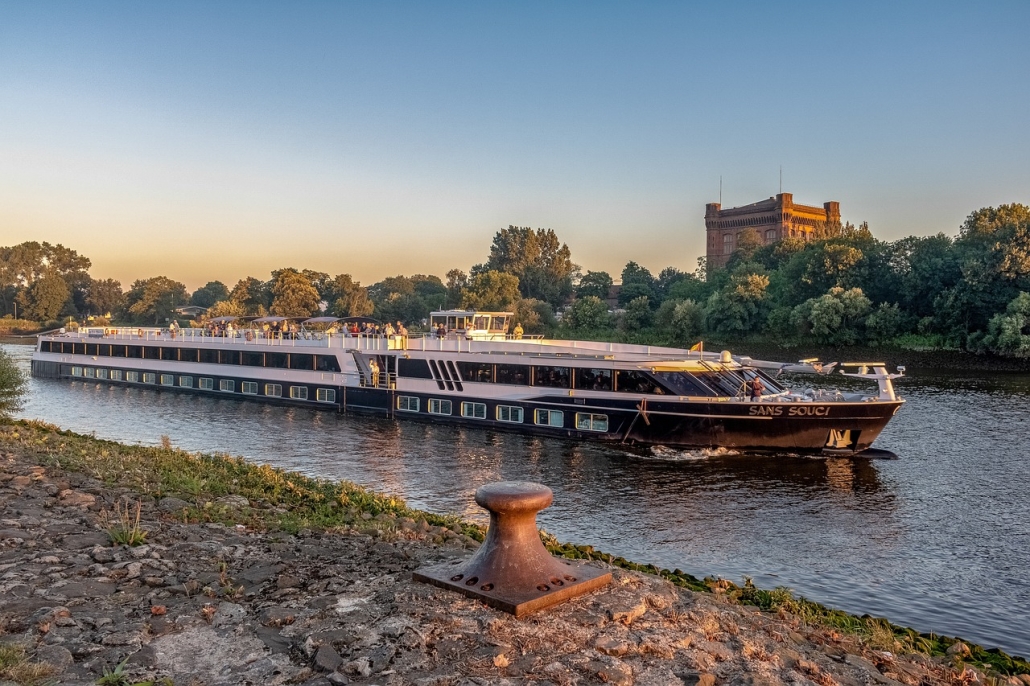 Dining Options are Specialized
It's true, ocean cruises have significantly more dining options than a river cruise, which for some is fantastic but overwhelming for others. The dining experience aboard a river cruise, while it may not be as varied as a mega ship, it is exquisite, meticulous and reflective of the local culture. On most ships, guests will find a main restaurant where breakfast and lunch are served buffet style, and often, a second, more intimate dining area for the evening meal. On Uniworld, a boutique river cruise line, all meals are served with a "farm-to-table" philosophy, so you get to enjoy only the freshest ingredients, influenced by local culinary traditions.

Ports Are Central to All the Action
Let's face it, ocean cruise ports are not the prettiest nor the most convenient. Guests pull up to beautiful destinations but often step off the ship (or tender to shore) only to be faced with ugly, industrialized piers, a barrage of taxis and tour operators scrambling for your business, and on top of that, you're often far away from any attractions. River cruise ports are almost always located right in town, which means you're mere steps (or a very short bus ride) away from all the action. However, there are occasions when there multiple river cruise ships in port simultaneously which means you may have to walk through another ship to step ashore.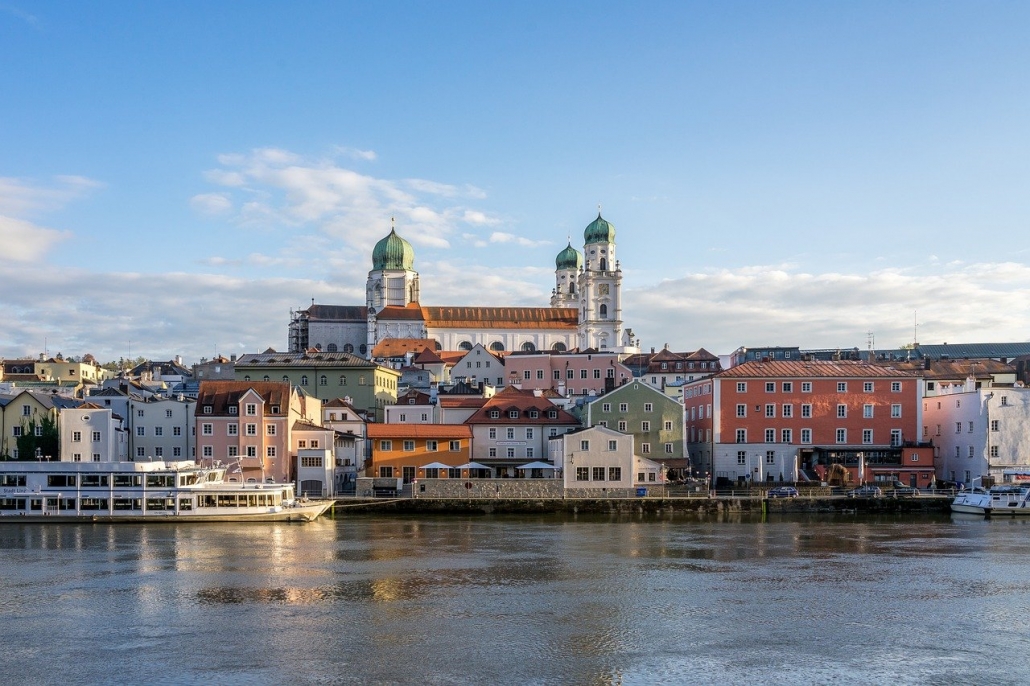 Stretch Out in Luxury
It's no secret that rooms aboard a river cruise ship, on average, are smaller than that of an ocean cruise ship, but that doesn't mean they're less luxurious, in fact, they're far better appointed. Many include balconies, are chocked full of luxurious amenities, upscale linens and decor fit for royalty. The river cruise experience is far more intimate, with an average of 200 guests versus 2100-5500 guests an ocean cruise. This means no line-ups, better uses of space, more opportunity to socialize with fellow cruisers and a higher crew-to-passenger ratio, offering a more personalized service.

Highest Customer Satisfaction Ratings
There are plenty of fantastic ocean cruise line options, but keep in mind that river cruises have some of the highest customer satisfaction ratings. Luxury river cruise brands like Tauck, AmaWaterways and Uniworld boast some of the highest client satisfaction ratings across the entire cruise sector. This is all reflective of premium service, fascinating ports, and once-in-a-lifetime experiences.
If you're thinking of booking a river cruise, or still have questions about whether a river cruise is right for you, contact the Tripzter team to take full advantage of our river cruise expertise.


https://www.tripzter.com/wp-content/uploads/2019/06/danube-3522073_1280.jpg
853
1280
Jordana
https://tripzter.com/wp-content/uploads/2019/06/tripzter-1.png
Jordana
2023-11-07 09:00:08
2023-11-08 21:50:14
7 Reasons Why You'll Love River Cruising