The month of October is a tempting time to escape the fall frost and trade it for a week on the beaches of Mexico. And while the lower pricing makes it extra appealing, there's a reason for that: October is a hurricane month. The weather in Mexico and across the Caribbean can be volatile from the end of July until the middle to early December, and as one of our team members recently found out, a hurricane can put a serious damper on your trip, especially if you're not prepared. As of two hours ago, Hurricane Otis made landfall in Acapulco and is wreaking havoc across the region.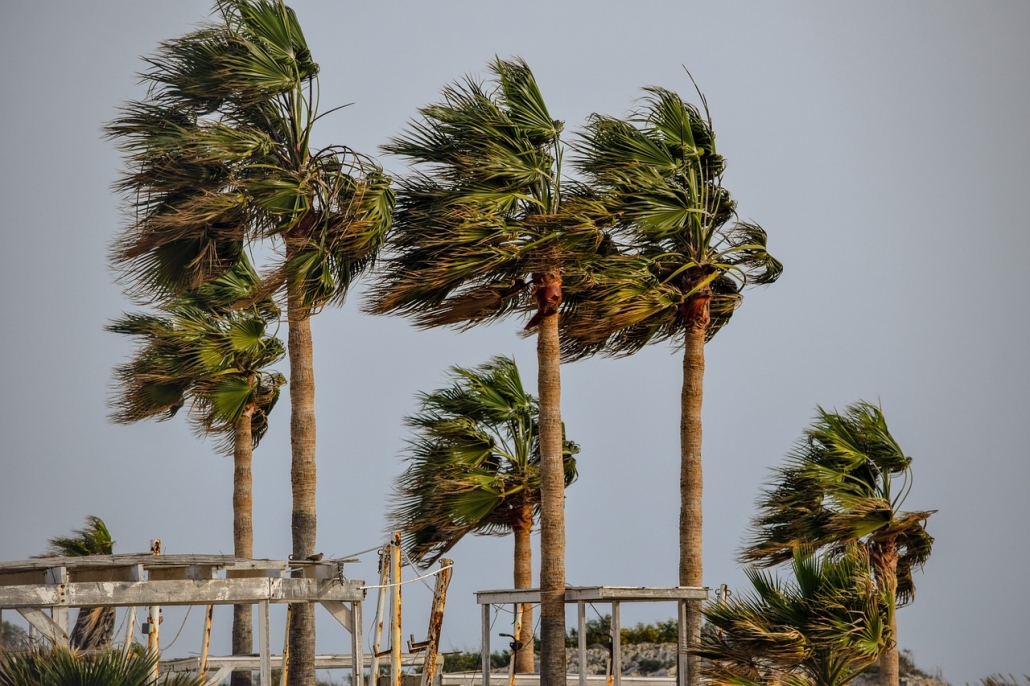 As Tripzter's resident adventure travel specialist, I ended up experiencing a little more adventure than I bargained for when my return home was delayed by Hurricane Lidia in Puerto Vallarta earlier this month. I learned very quickly that having a backup plan, being able to think on my feet and keeping calm were key strategies to get us through a really stressful situation. Here are a few takeaways for anyone either thinking of travelling during hurricane season or anyone who finds themselves in the path of an unexpected tropical storm.
Stay Informed
Keep a keen eye on the weather forecast before you arrive, and pack accordingly. The National Oceanic and Atmospheric Administration offers accurate updates and hurricane tracking. In destination, the mornings can be anything from sunny to overcast, hot and humid, but rarely consistent. The afternoons are often rainy, and in the evenings, expect to see spectacular displays of lightening and hear loud thunderclaps. With that in mind, you may want to plan your activities in the mornings, and make sure to work with local suppliers who offer flexible cancellation and rebooking policies.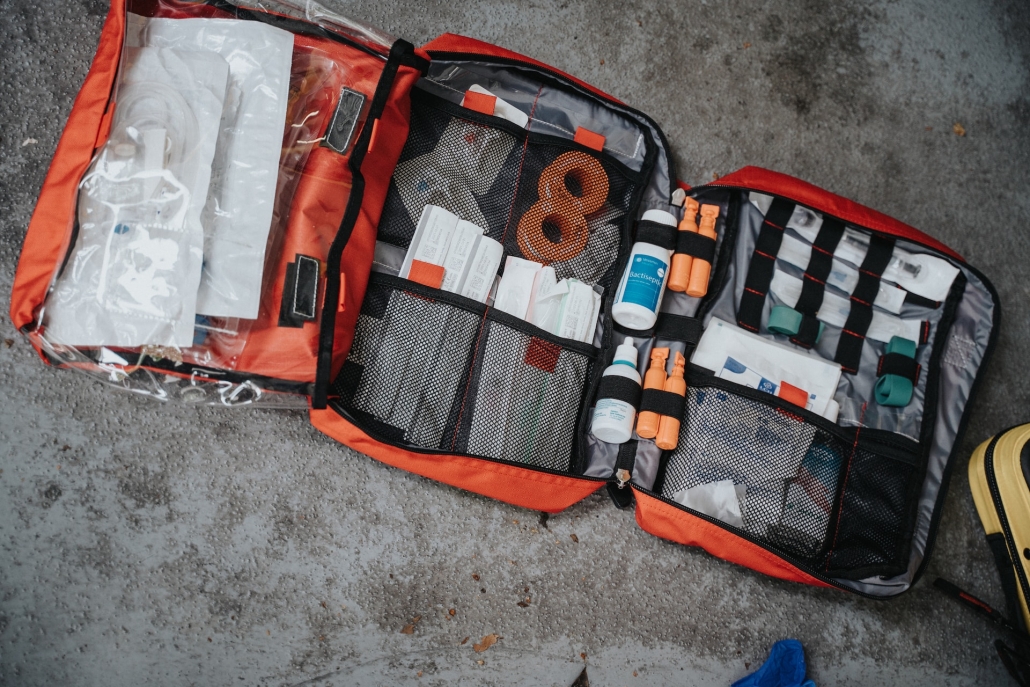 Pack an Emergency Kit
Every traveller should pack a basic emergency kit before going on vacation, especially if you're bringing the kids! Natural disasters and emergencies can happen at any time. But if you're travelling specifically during hurricane season, consider throwing these items into your suitcase (or pick them some up from a local store and keep them in your room):
– Small flashlight
– First-aid kit
– non-perishable foods
– Any necessary medications
– Photos of family members
– Stuffed animal for the children
– Extra clothes in a dry, sealed bag
– Power bars to charge your phone, any electronics you may need
– Copies of important travel documents in a ziplock bag in case you can't access your room and the worst happens
Ask Your Resort About Their Hurricane Plan

If you have advance notice of a hurricane, it's wise to reach out to your accommodation provider to inquire about their hurricane preparedness plans. Many hotels and resorts have established protocols in place, such as hurricane-resistant buildings and evacuation plans. Knowing your accommodation's hurricane and evacuation procedures will help you feel more secure during your stay. If you have a rental car, ensure it's fully fuelled, and if you don't have your own transport, find out what your options are in case you need to leave the resort.
Secure Your Belongings

My son and I had an hour to get ourselves organized before we needed to head into a hurricane shelter. The staff had already removed any furniture and projectiles from my balcony and secured my sliding glass doors. I consistently carry a supply of Zip-lock and dry bags to safeguard any items that might be susceptible to damage. I tend to stow our essential travel documents, medication, camera gear, and other electronic devices within these protective bags, even when I'm not travelling into Category 4 weather!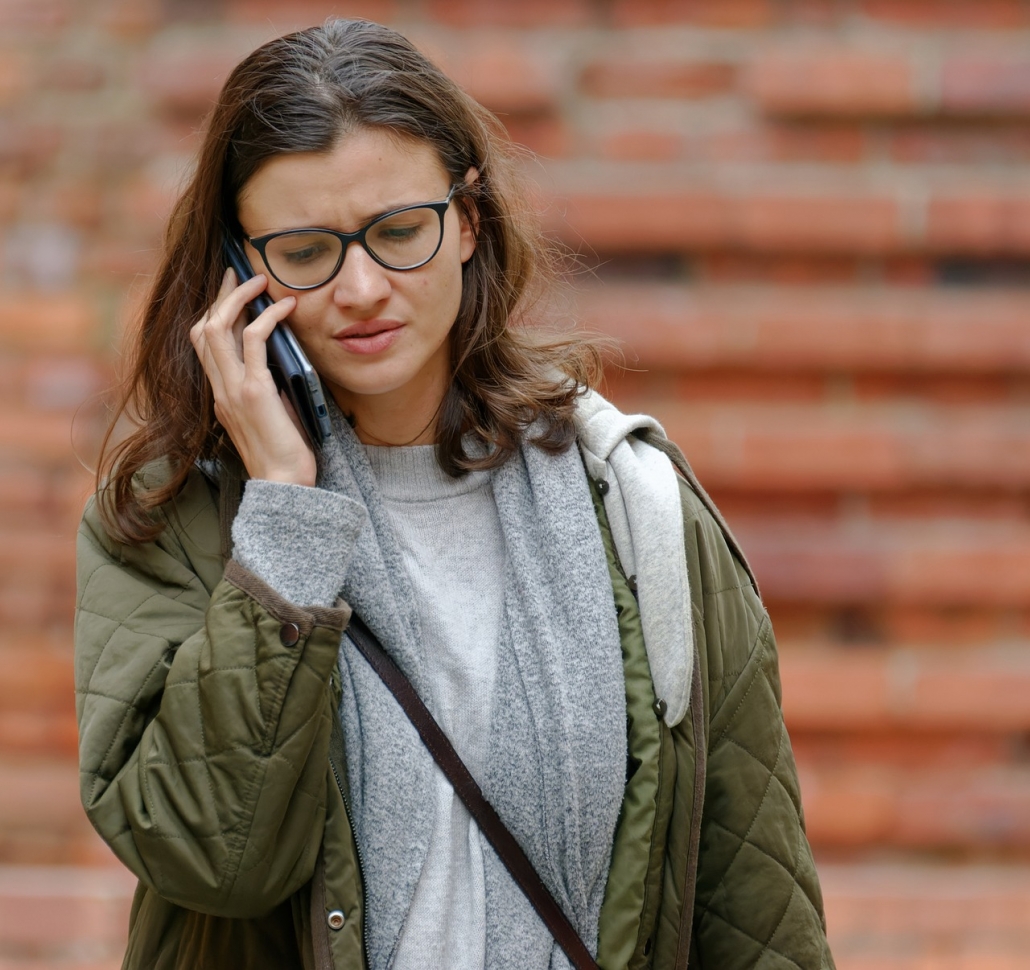 Keep Loved Ones Informed
Nothing is more stressful for friends and family than sitting at home feeling helpless. Whether you use a social media platform like Facebook, you have a family WhatsApp group or good old-fashioned email, keep folks at home updated on your timeline. And if you're travelling in a group with friends or family, have a communication plan. Decide on a platform to communicate on, come up with a meeting point in case you all get separated during an evacuation, and ensure everyone's phones are fully charged.
Post-Hurricane Assessment
Once the coast is clear and authorities have deemed it safe to return to your room, it's time to assess the condition of the area. You'll want to check your flight apps to check on your flight status, but you'll also want to know of any obstacles or damage to the road before you head to the airport (if you can even leave at that time). You may be eager to depart, but safety is paramount – Local emergency services may be overwhelmed, so have patience.
BUY THE INSURANCE!!!
There is a reason travel advisors bring this over and over. It's not because we love sounding like broken records, it's because we don't want to get that panicked phone call from our guests who just suffered an unimaginable emergency, and now have an added financial burden. A GoFund Me is not the way to pay for emergencies – the burden should not fall on your friends and family! Travel insurance is just one of those line items that needs to be mandatory whether you're crossing over the border for a few hours, or off galivanting on a six-month-long sojourn. Cancellation and interruption insurance can help mitigate those added accommodation and flight re-booking costs. Not to mention medical costs if you are hospitalized or are in need of a doctor.
Final Lessons…
No one plans on hunkering down during a hurricane or tropical storm, but my goal here is to ensure that no one else gets caught out, or feels like they have to scramble around on their vacation. Much of this stress can be avoided by travelling outside of hurricane season, but not always. Climate change has made our planet a very unpredictable landscape to explore. These tips are useful for any natural disaster, so jot them down, print them off, and stow them away somewhere you'll remember!
And remember, the Tripzter team is always here to help make your trip as worry-free as possible.